Food supplement that helps with hunger feelings and increases the fat burning.
The HCG diet helps to lose weight in a natural and responsible way. Thanks to the Elegance HCG tablets, the excessive fat can disappear and the, for many people, typical problem zones (hips, belly, bottom, etc) are handled more efficiently.
Content : 35,5 gramm:
24 Elegance HCG Tablets® à 1100 mg
24 vitamin B12 tablets à 380 mg
filler microcrystalline cellulose
Gambooge dry extract (Garcinia Cambogia, 250mg per tablet)

thickener

 Guar bean
green tea dry extract (Camellia Sinensis; 100mg per tablet)
Psylium husk powder (Plantago psyllium; 100mg per tablet)
anti-clotting agent stearic acid
dehydrogenated cottonseed oil powder
anti-clotting agent silicon dioxide
anti-clotting agent magnesium stearate
Chromium picolinate (60 mcg Chromium per tablet, 48% RDI*)
* Recommended Daily Intake
Filler microcrystalline cellulose,
natural colorant Beetroot Red,
anti-clotting agent silicondioxide,
anti-clotting agent magnesium stearate,
cyanocobalamin (Vitamin B12; 0,0006%; 2,4 μg per tablet, 96% RDI*)
* Recommended Daily Intake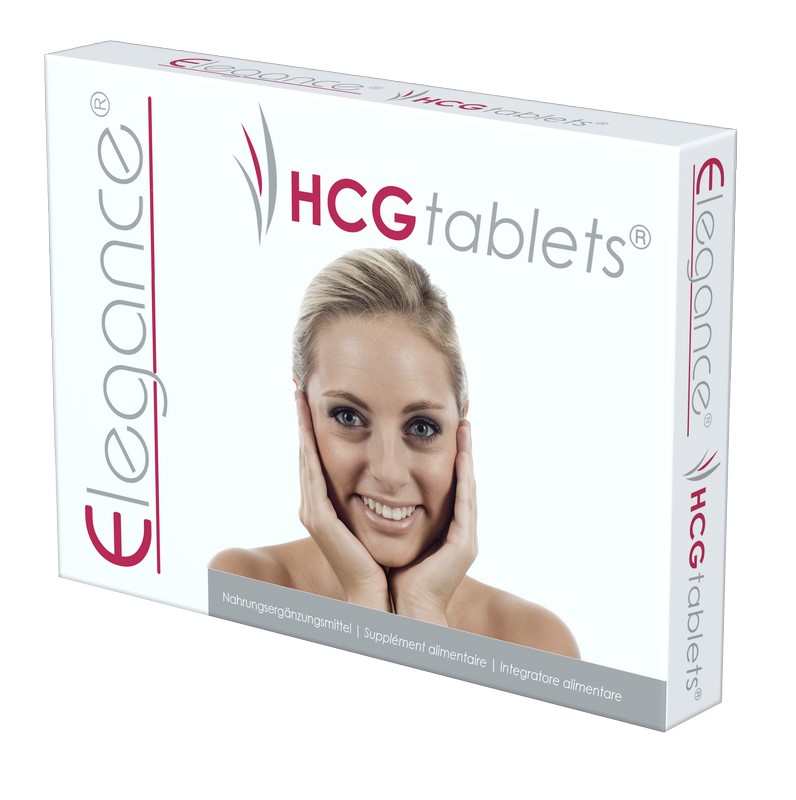 A dietary supplement cannot be used to replace well-balanced and varied food and a healthy life style. The recommended daily dosage should not be exceeded. Keep out of reach for children. Store in a cool, dry, dark place. Read the instructions before use.